Due to great demand we are now offering our services in Chicago!
We look forward to having the opportunity to serve the people of this great city with its beautiful architecture with the same high standards that we serve our clients in the New York area with.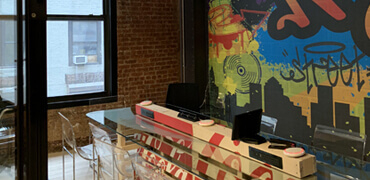 Offices, restaurants and other businesses
We provide complete acoustic treatment services to businesses of any type and size. We can help you optimize the sound quality of your office or restaurant. We design custom sound solutions that can elevate productivity and provide your employees and customers an optimal sound environment. Let us help you the way we've helped so many other businesses in Philadelphia region!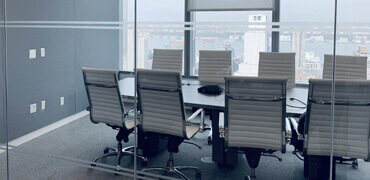 Conference & teleconference room
We specialize in acoustic treatment for conference rooms - our professional acoustic treatment services can significantly reduce noise and echoes, which results in optimizing call quality and greatly enhancing the privacy in your conference room.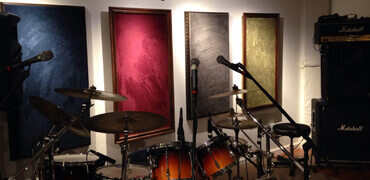 Recording studios / home studios / music rooms
We proudly provide complete soundproofing and acoustic solutions for recording studios, including room analysis, room tuning, treating problematic frequencies and specialty products such as bass traps and diffusors.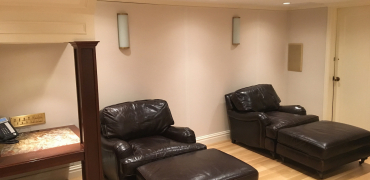 Apartments, homes and home theatres
Our residential services are designed to assist you improve the acoustics of your home. We specialize in acoustic treatment for home theaters, providing beautiful products that will increase your enjoyment of music and movies and blend into your environment.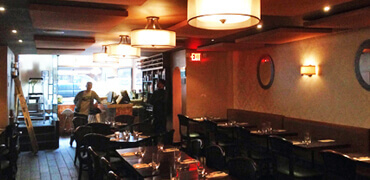 Bars / clubs
Our professional acoustic experts can significantly improve the sound quality of your establishment, correct unwanted reverberations and reduce echo in the space, creating a pleasant setting to enjoy music and conversation, with an aesthetic design to match your existing decor.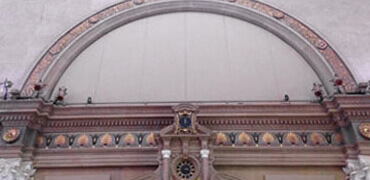 Temples, Churches and School Auditoriums
Due to their unique nature and specific acoustic needs, temples, churches, schools and other types of larger spaces require unique attention when it comes to sound and acoustic settings. Many of these rooms are shaped irregularly, causing sound reflections and noise control issues, all of which we can help with. Unique building materials, glass and windows and other attributes also contribute to the unique situations temples, churches and schools have to deal with when it comes to acoustics and soundproofing.
Acoustic Treatment Demonstration
In this video New York Soundproofing demonstrates the dramatic difference before - and after - installing our acoustic panels. This acoustic treatment project was at the Galaxy Visuals video studio - a state-of-the-art video studio in Brooklyn, NY.
The video room was turned from acoustically unusable to sounding exceptional!
When our clients moved into the space, there was so much echo they couldn't do any video shoots with decent sound, or even understand each other speak.
New York Soundproofing to the rescue! We installed acoustic panels that matched the space and could fit in an area that is outside of the camera frame for a fantastic result.
This is only one example of many where we transform an unusable space into a great-sounding room fit for recording, listening and more.
Contact us today to see how we can help transform your space!
(Also see Galaxy's client testimonial video below).