New York Soundproofing
We Make ANY Room Sound Better
Acoustic Treatment Demonstration
In this video New York Soundproofing demonstrates the dramatic difference before - and after - installing our acoustic panels. This acoustic treatment project was at the Galaxy Visuals video studio - a state-of-the-art video studio in Brooklyn, NY.
The video room was turned from acoustically unusable to sounding exceptional!
When our clients moved into the space, there was so much echo they couldn't do any video shoots with decent sound, or even understand each other speak.
New York Soundproofing to the rescue! We installed acoustic panels that matched the space and could fit in an area that is outside of the camera frame for a fantastic result.
This is only one example of many where we transform an unusable space into a great-sounding room fit for recording, listening and more.
Contact us today to see how we can help transform your space!
(Also see Galaxy's client testimonial video below).
Soundproofing Solutions
NY Soundproofing Can Help with the Following Soundproofing and Acoustical Treatment Solutions: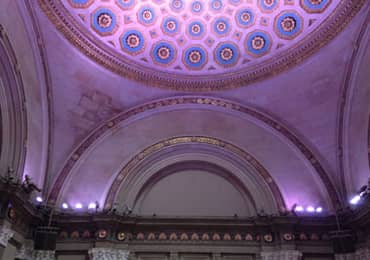 Echo Reduction
Open offices, theaters, halls, school cafeterias, and gyms all require echo-reduction to function properly. Our custom acoustic treatment options will make your space sound great and look great too! We also treat recording studios and conference rooms to optimize the sound quality for your work.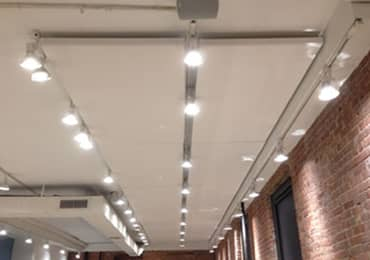 Noise Leakage Reduction
If you have noisy neighbors, we can help. There are a number of ways to treat noise leakage problems. Our specialists will help you to pinpoint the problem, and provide you with solutions so that you can have peace and quiet in your home.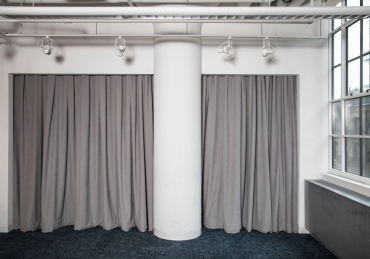 Sound Absorbing Curtains
Sound-absorbing curtains are a great way to divide a large space and absorb sound. Install them in a large room to make two sections, and reduce the sound leakage between. Or, use these outside of an office door to increase visual and acoustic privacy.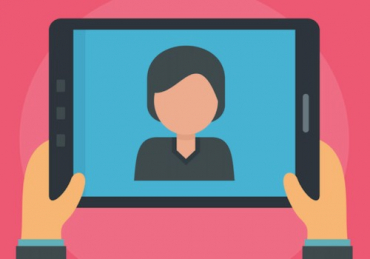 Virtual Consultations
We provide virtual consultations for projects that are outside of the greater NYC area, and for clients who would like to take extra precautions due to COVID-19. Our experts can meet you via video-call to get your project going as quickly as possible.
Door Treatments
Sound often leaks out of a room through the tiny openings between the door and the door frame. Our noise-reducing door treatment can help you keep the content of your meetings inside your office. If many people are working from home, treating each door can greatly reduce the ammount of noise traveling through your home and provide you with a calmer working environment for all.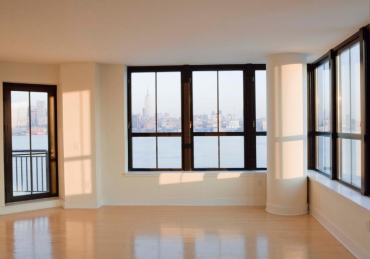 Window Treatments
In one of the world's largest cities, outside noise can be bothersome at all hours of the day and night. Acoustic treatment can be added to existing windows to reduce sound coming in from outside.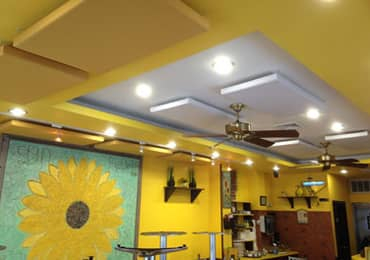 Sound Masking
Sound masking is a great way to reduce outside noise without changing the structure of your walls or ceilings. Call us today to find out if sound-masking is the right solution to your noise problem.
Excellent service, work quality and professionalism! Absolutely recommend!
Isaura Cuello
Everything was efficient and professional from the initial consultation to the installment. We highly recommend NY Soundproofing!
Renee McShane
Absolutley a pleasure to work with and also great pricing. Estimator was very knowledgeable and courtious. Installers were VERY polite, neat, and did an amazing job !
Maria Tsoukalas
A+ team who completes beautiful work! We are so happy with this company and the final product. Highly recommended!
Samantha Kartanowicz
A List of Our Select Clients